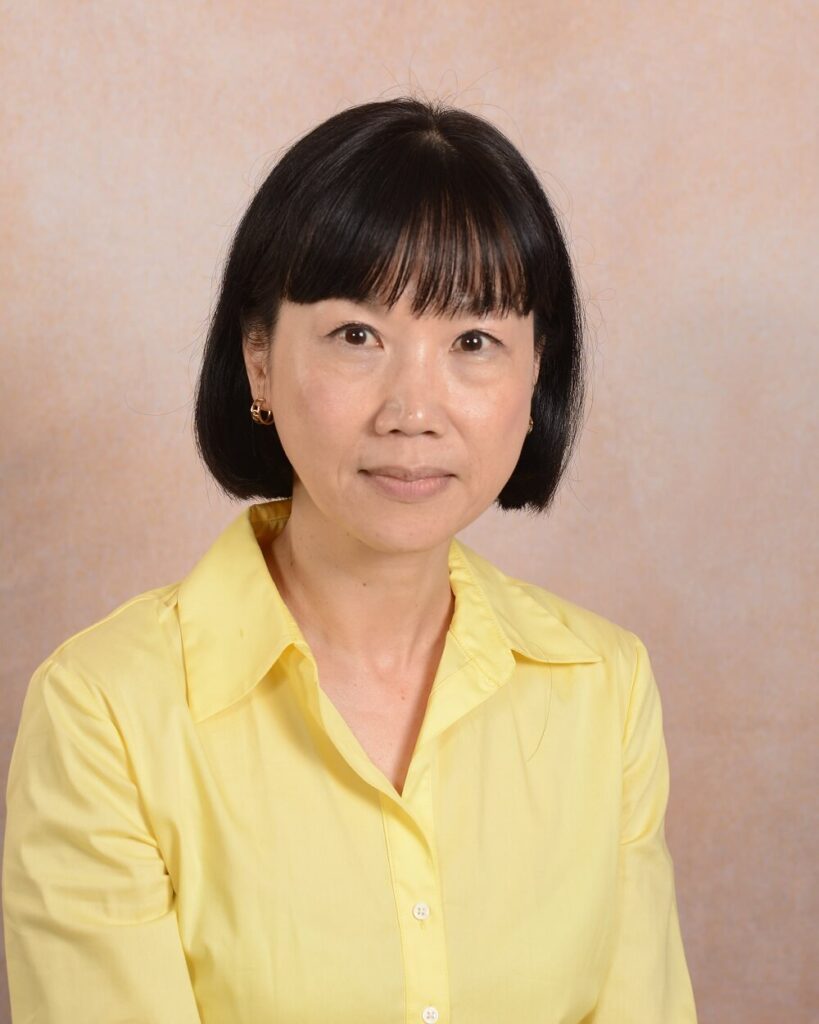 Sally Wu is a renowned educator who has extensive expertise and knowledge in international related fields. She has been working with schools in the U.S. and East Asia in promoting exchange programs for cultural understanding and language learning since 1998. Ms. Wu has used her outstanding communication skills to help numerous students learn the necessary tools to be competitive and succeed in schools. Before joining Orion International Academy, Ms. Wu worked with international programs associated with cultural exchange, second and foreign language learning, academic preparation, teachers and administrators exchange events. She is also innovative in creating tailor-made programs that meet the schools', parent, and student needs. Sally Wu received her Ph. D. from the department of Education Studies at Claremont Graduate University. Additionally, Ms. Wu has a Master's degree in Teaching English as a Second Language (TESL) from California State University, Pomona, and a Master's degree in Telecommunications from National University.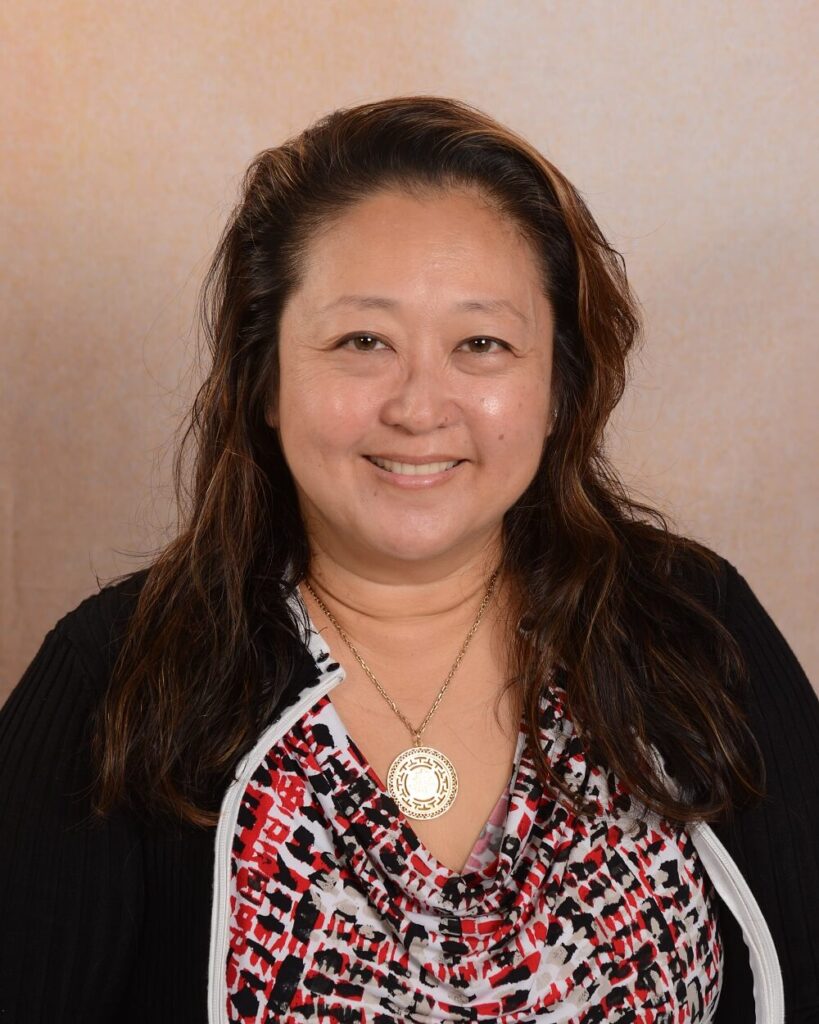 Grace Kim joins Orion International Academy as our Director of Instruction and brings over two decades of experience in education. Prior to joining OIA, Ms. Kim began her academic career as a classroom teacher in Inglewood, California. She has also served as a classroom teacher, Literacy Coach, and Administrator for the Los Angeles Unified School District.  She holds a Bachelors degree in Biology from Occidental College as well as a Masters of Arts degree in Education with an emphasis in Curriculum and Instruction from Chapman University. Ms. Kim received her second Masters of Science degree in Educational Leadership as well as her Doctorate in Education in Organizational Leadership from Pepperdine University.
Elementary School (Head of the Department)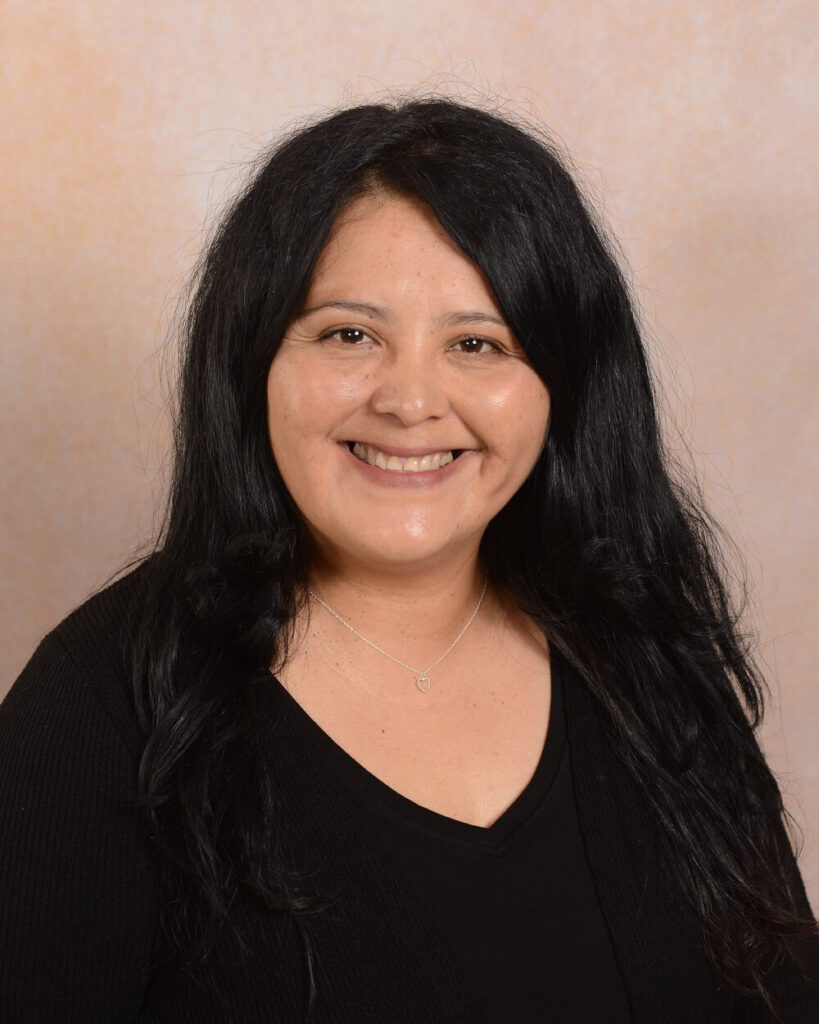 My name is Jelsomina L. Elsasser. I live in Riverside, California with my husband and doggy Matilda. I am very delighted to be joining the Orion family. I love teaching and being able to inspire young minds. I come from a background of educators, where both my sisters and brother in-law are in the education field. I attended California State University Northridge, and graduated with a Bachelor's in Liberal Studies. I have taught for over 15 years, from preschool to 6th grade.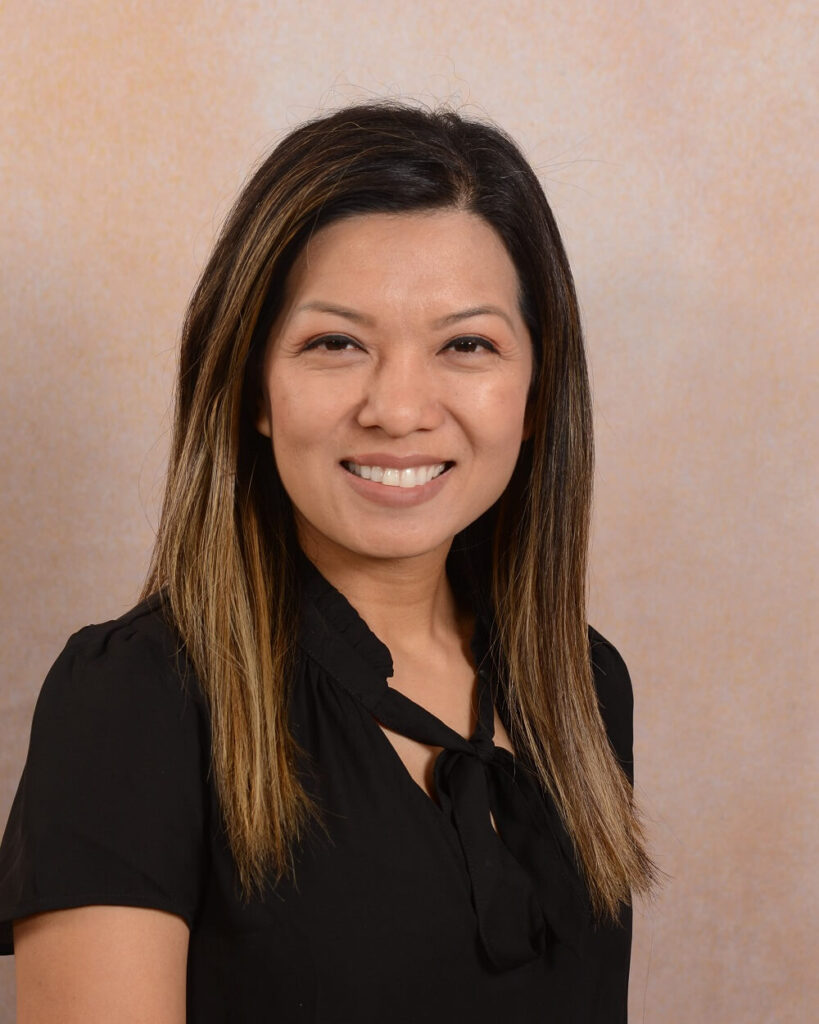 I have been teaching for almost three years for a private school in West Covina, and prior to that I was a substitute teacher for the city of Santa Ana. I got my Bachelor's degree at California State University of San Bernardino, and I obtained my teaching credential at University of Redlands. I went into teaching because of my love for children, and my passion for motivating children to reach their full potential. I want them to be life-long learners and never stop being curious or stop asking questions. I am blessed to have two wonderful girls of my own who also attend Orion International Academy. My career as teacher and my two kids keep me very busy, but on my spare time I do enjoy running, hiking, and watching old movies.  I am so excited to be joining the Orion family!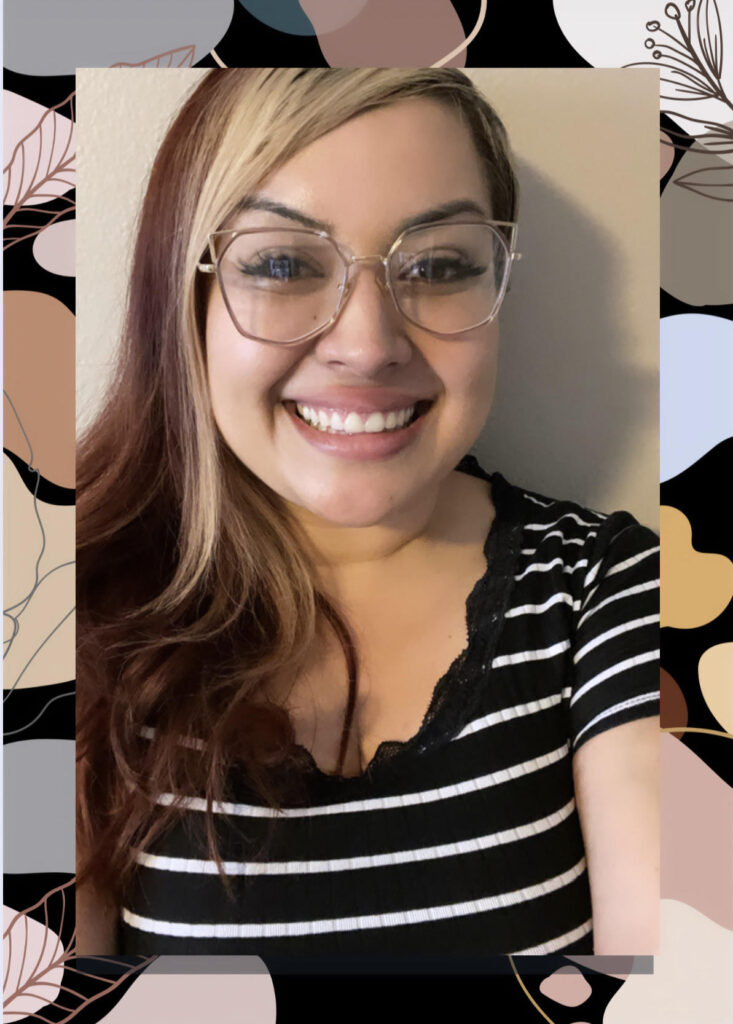 Hi !!!!
My name is Cynthia Martinez and this will be my fourth year of teaching. I currently attend CBU Riverside and am pursuing my Masters, and soon, my Doctorates in Education. I have a passion and calling to educate our littles. My goal is to inspire, ignite the imagination of our children, and instill a love of learning . It is a blessing to be apart of this community here at Orion International Academy and I am excited for this new upcoming school year .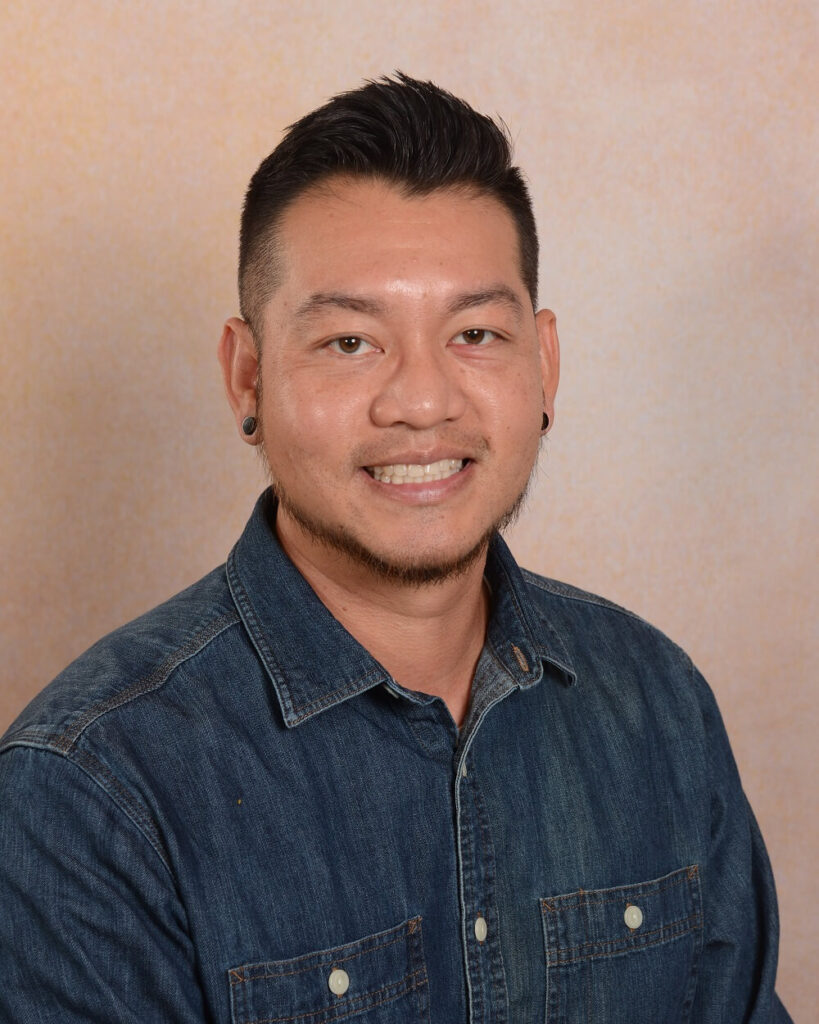 My name is Chris Donavanik and I am honored to be joining the Orion Family. I've been teaching for 15 years, and I have loved every minute of it. I began teaching Preschool and then transitioned into elementary where I have taught Kindergarten, 1st, 2nd and 3rd grade. I also taught P.E. and Computer Science for 4 years. I truly love what I do. I strive on giving the students my all in order to help them get the best education they possibly can. I want my students to want to come to school every morning and be excited to learn. I try to make learning as fun as possible and to make their educational experience the best they can have. I look forward to building a great relationship with everyone in Orion and I am looking forward to an amazing school year!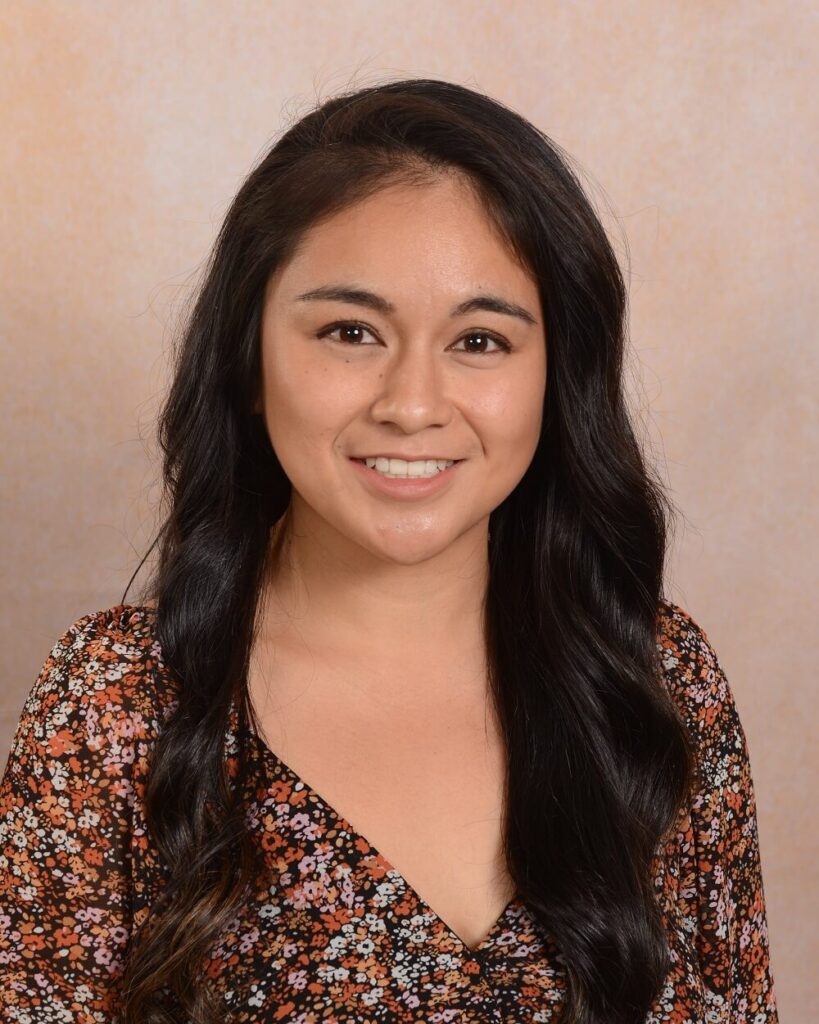 My name is Donelle Nepomuceno and I am thrilled to be joining the Orion International Academy family as its new 2nd Grade Teacher. I have been very fortunate to grow up travelling the world and completed both my Bachelor of Cultural and Social Analysis and Education Studies and Master of Education degrees in Sydney, Australia. For the past five years, I have been teaching in Australia across Kindergarten to Grade 6. I was also a Head Teacher for my grade at my previous school. I love teaching and learning and I hope to inspire students to also be life-long learners. I am excited to start this new adventure of teaching in the U.S as part of the Orion family. 
Elementary and Science Teacher
My name is Mrs Cham. My passion is science and teaching. However on my free time, I love to hike with my husband. I am originally a native of Chicago, Illinois where I was born. But I only spent 1 year there before moving to Hong Kong. Again, I spent only 1 year there before returning to San Francisco where my father accepted a position to be a pastor of the Lutheran Church. During my time in the Bay Area, I received my bachelor degree from UC Berkeley from the department of Integrative Biology. After obtaining my degree, I moved abroad to experience the Mexican culture for 4 years. I returned to Los Angeles to live with my brother, and here I met my husband Chris who is also a teacher. We settled together in Southern California and have 3 wonderful dogs.
English, Social Studies, and ESL Teacher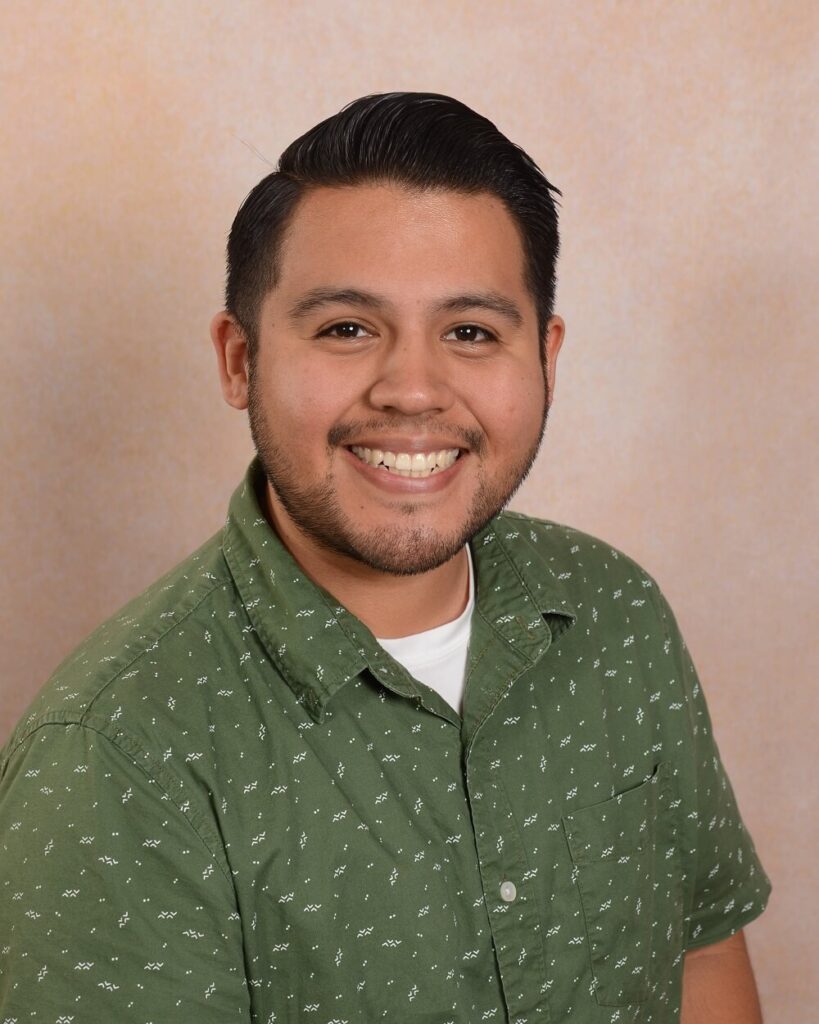 My name is Chris Osorio, and I am beyond excited to join Orion this year as a high school English teacher! I possess a master's degree in English from Claremont Graduate University and plan to pursue a doctorate in English and composition soon. Before teaching, I tutored college-level writing at the University of La Verne and Chaffey College. As an educator, I am passionate about teaching students how to apply what they learn in the classroom to the world around them. I firmly believe that students are more than capable of transforming the world for the better if they are taught to live life dynamically and function at the highest level they can.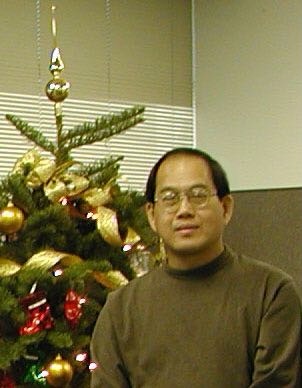 Mr. Siow has worked in software engineering for over fifteen years. His experience includes work in SQL databases, client server, IBM mainframe to full stack web development. He worked in various industries such as aerospace, eCommerce ,B2B and environmental consulting. He has had several projects with prestigious companies such as Hughes Aircraft, Jet Propulsion Laboratory and Computer Science Corporation. Mr. Siow posses a master of Computer Science from the Louisiana. He is both driven and self-motivated, and He is constantly experimenting with new technologies and techniques.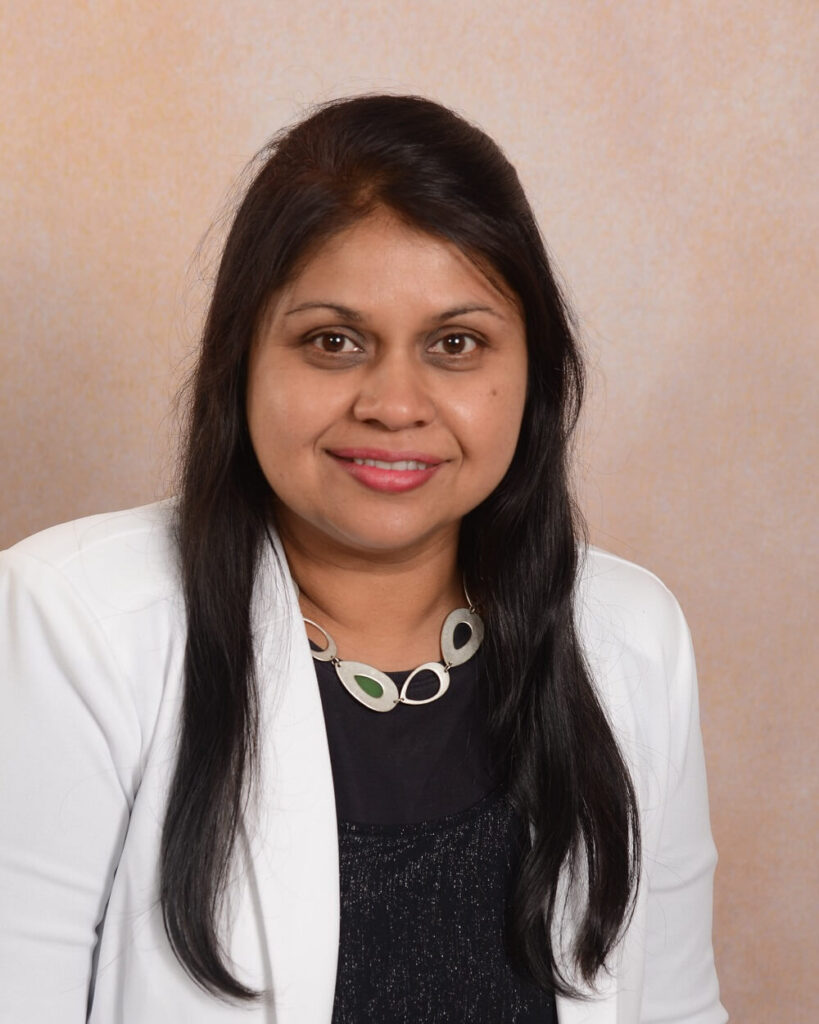 Mrs. Rakheja, is passionate about teaching Mathematics with a focus on real life applications. Her background in Engineering and Finance give her a unique perspective while teaching High School Mathematics. She encourages her students to achieve perfection not only in Mathematics, but also in any endeavor that they undertake. She is the parent of Aviraj, and Amey who is pursuing Mechanical Engineering. In addition to encouraging students to excel in academics, Mrs. Rakheja promotes a healthy lifestyle by using her free time to bike and hike.
English, Social Studies, and Science Teacher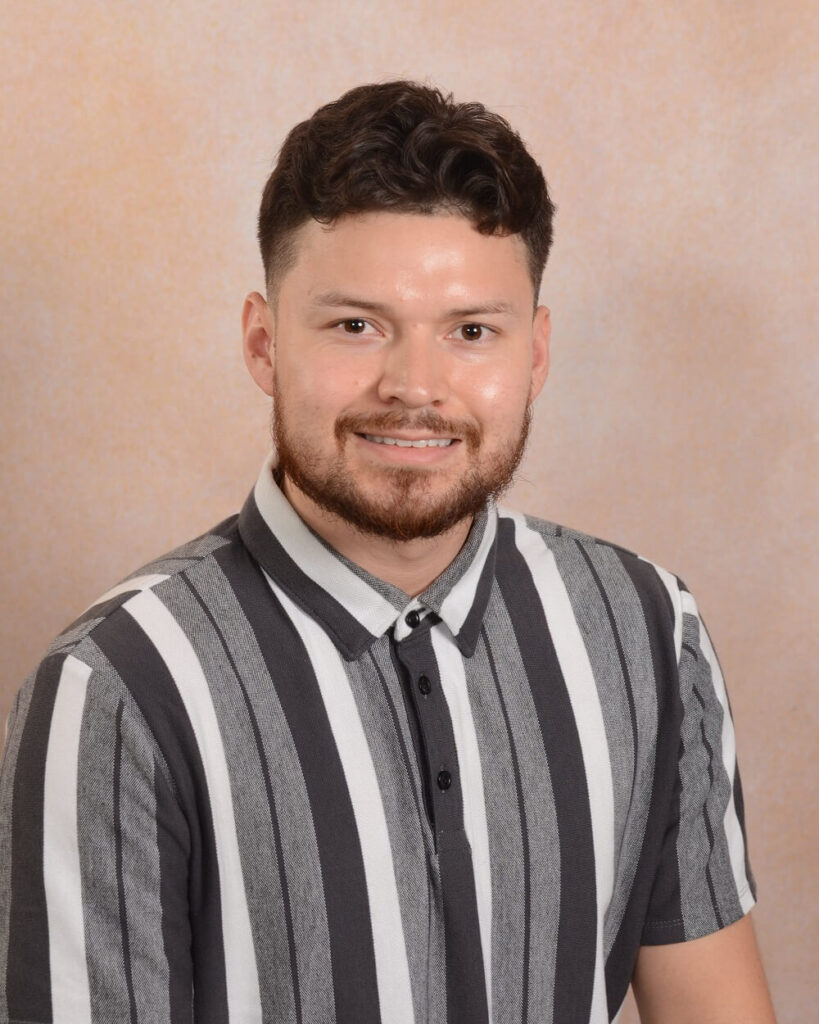 My name is Raymond Rodriguez, I am from San Bernardino, California. I graduated from UC Irvine in 2020 with a B.A in Education Sciences. I am dedicated to creating an engaging learning environment for the students I teach and providing them with both the personal and academic skills necessary to become successful. I have been at Orion International Academy for almost a full year and have previously taught Creative Writing, Middle School Science, Biology, English 10, and World History.
AP Calculus AB/BC and AP Physics 1/2/CM/CEM Teacher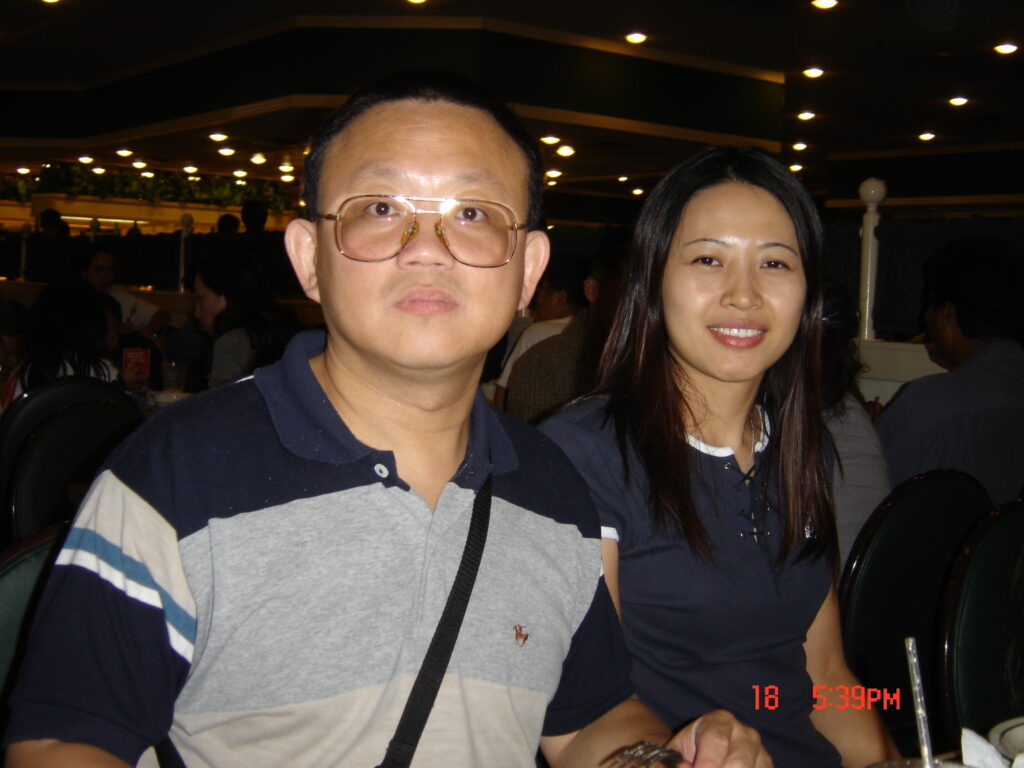 Henry Lai has 33 years of experience teaching Math and Physics. He holds two master's degrees, one in Electronics and the other in Electrical Engineering from UCLA and LMU. Every year, he effectively assists a large number of students in AMC, AIME, USAMO, F = ma, and USAPHO Qualifier. Every year, almost 90% of students scored a FIVE on the AP Calculus AB, BC, Physics, 1, 2, CM, and CEM exam. With Henry Lai's guidance, tens of students were accepted into the IVY League every year. He has previously aided over 15,000 students in the areas of math and physics. He employed a straightforward technique, as well as an intriguing notion and a set of methods. He demonstrates how to conduct "thought" experiments and attempts to interpret the results. He is the best Math and Physics teacher ever.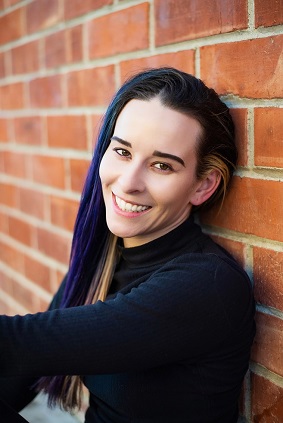 Maddy Beadle is a dancer and choreographer who hails from Southern California and currently teaches Tap, Jazz, Contemporary, and technique at Millennium Dance Complex's OC location. She took her first tap class at age 7 and has never stopped since! This love of tap has led to her performing on ABC's The Gong Show, at The Hollywood Fringe Festival, and in various shows and companies across Orange County and Los Angeles. With a decade of teaching under her belt, Maddy's high standards, which spawned from training with the prestigious Academy of Villains (who can be seen on So You Think You Can Dance, America's Got Talent and much more), have lead to her students placing 1st overall at numerous regional and national competitions. Maddy has been singled out for her unique choreography and precise musicality through judges awards/accolades. Highly trained in every style from Jazz to Ballet, contemporary to Salsa, Maddy is currently a member of Lume Dance Collective a contemporary based company founded by Maryann Chavez and Monika Felice Smith. To give her students the best possible class, Maddy still trains regularly at studios such as Millennium Dance Complex, Snowglobe, and Edge Performing Arts Center and can be seen in various videos/shows around the OC/LA area.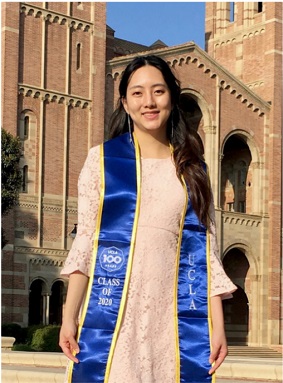 Hello, I'm Wendy! I recently graduated from UCLA with a BA in music education. I've been playing the violin since elementary school and piano since the age of 4. During my college years, I studied both the violin and the viola. With 5+ years of teaching experience I'm ready to take on all types of students.
Music Teacher (Community Partner from Music Tree)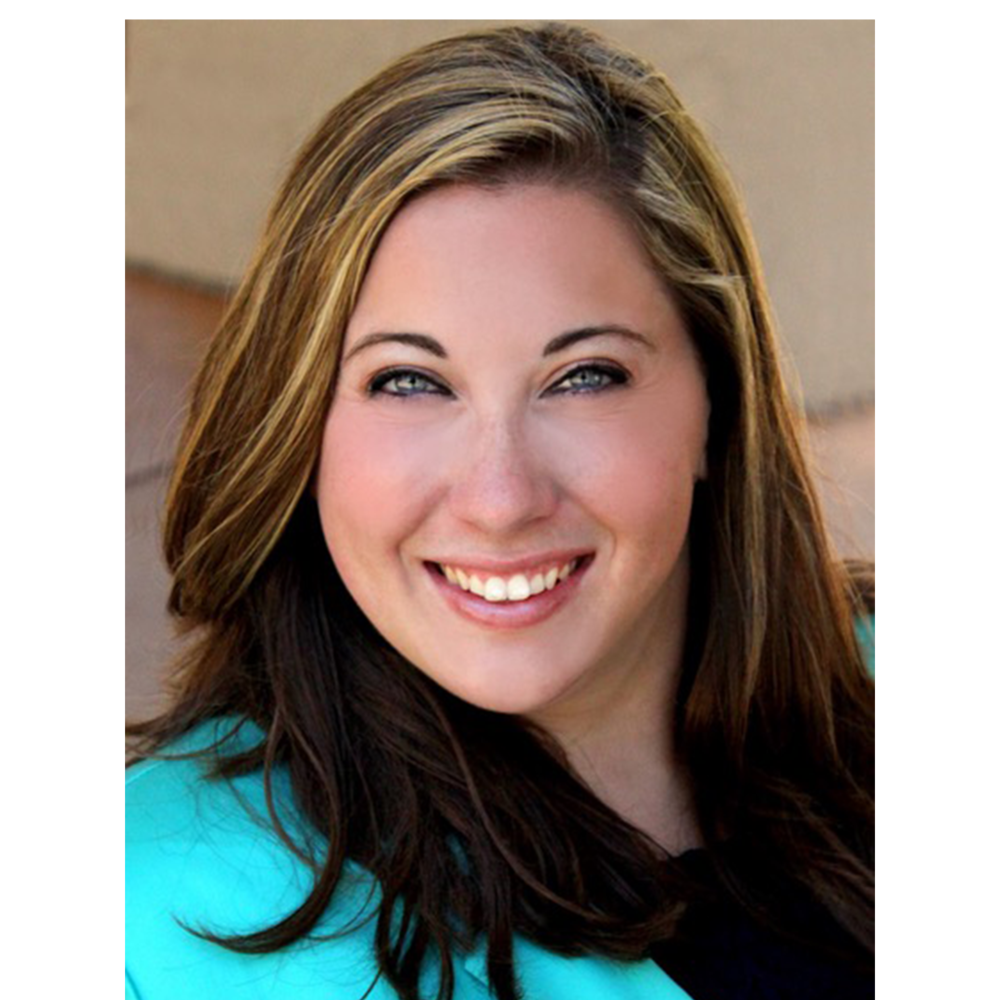 Steffanie Altig is a voice and piano teacher from San Diego, CA. Growing up, she learned music mostly by singing in her church's kid's choir and adult choir. Steffanie graduated from California Baptist University in Riverside, CA in 2012 with a Bachelor of Music: Vocal Performance Degree, and again in 2014 with a Master of Music: Vocal Performance Degree.
Steffanie has been teaching voice and piano all over Southern California for 10 years. At Music Tree, she is currently serving as the Program Director, and teaches beginning to advanced voice and beginning to intermediate piano. She has been teaching at Music Tree for over five years and loves watching her students' growth as they work to master their craft.
Steffanie's past performing experience includes Suor Angelica, H.M.S Pinafore, and Amahl and the Night Visitors with the Riverside Lyric Opera and Gianni Schicci, Carmen, and Pirates of Pinafore with the Utah Vocal Arts Academy in Provo, Utah.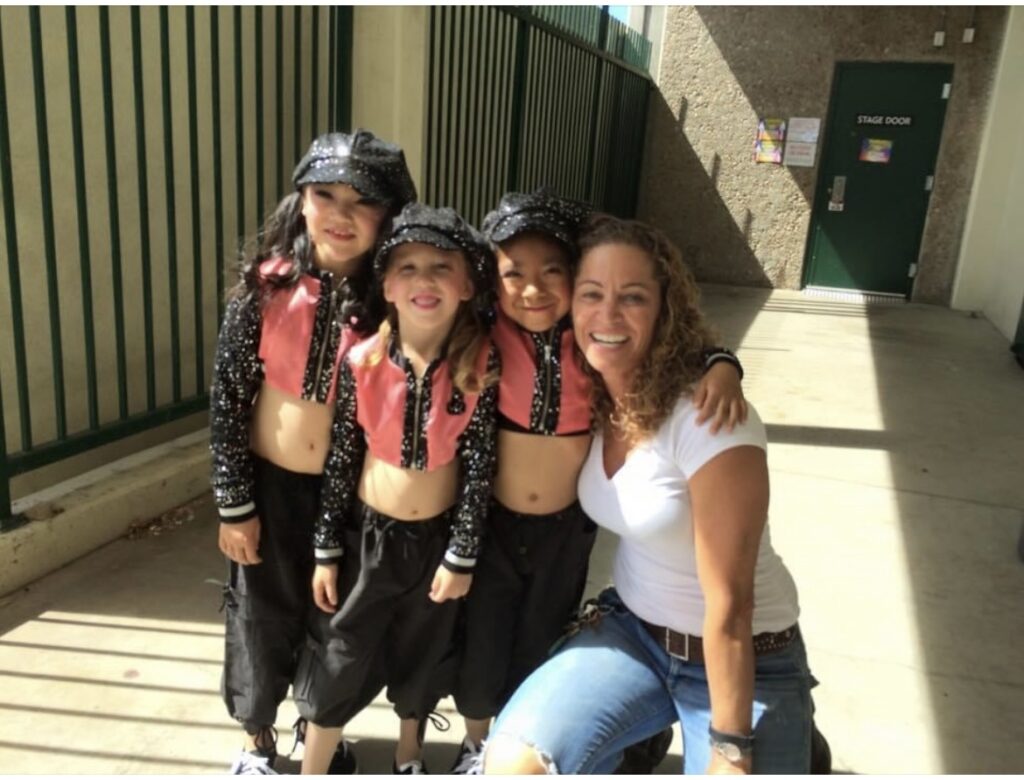 Movement in any form has always made me happy. I started dancing at the tender age of two and have not sopped yet. Dance has always been a huge loving part of my life and owning a dance studio for 25 years is the testimony of that love.
Dance was successful in building strong dancers competitively but also building strong dancers with good solid life foundations and memories to last a lifetime. Along with my dance background, I also played competitive sports. I've always felt that the two worlds were so very different but a huge part of who I am. I continue to do both with equal passion never letting either go. Incorporating fitness programs is an easy concept for me and certified in all aspects of fitness programs made sense. While continuing to run my studio I also taught fitness classes. Step aerobics, kickboxing, circuit training, and park agility courses. Each of my classes is unique and fun. 
Market Director and Dance Teacher
Julie Hamill has taught dance in the Orange County area for over 40 years. She is the founder and director of Fine Arts Academy of Dance. Established in 1979, Fine Arts Academy of Dance was the first dance school in Diamond Bar. Growing up in Orange County she was able to study with L. A.'s and Orange County's finest teachers including Linda Sohl-Ellison, Leann Alduenda, L. A's classics such as Jimmie DeFore, Stefan Wenta, Roland Dupree, Gus Giordano, Stanley Holden, and Joe Tremaine. Professionally Julie has appeared in many theatrical productions she was a principal dancer with the Orange County Dance Company in which she performed roles in Swan Lake, West Side Story, Oklahoma, and The Nutcracker. Of the thousands of students that have come through Julie's classes, many have gone on to professional careers and have appeared in all facets of the business. Her students present and past have appeared in music videos with Usher and Justin Bieber, have appeared on popular shows such as So You Think You Can Dance, American Idol, danced in the Macy's Parade, Pro Bowl, and Super Bowl, appeared on The Emmy Awards, VMA's, and The Oscar Awards, danced in Balley's Jubilee in Las Vegas, performed with Cirque du Soleil, also have appeared on the cover of Time Magazine, Professional Cheerleaders with the Los Angeles Lakers, have been awarded Miss California, danced in films Man in the Moon with Jim Carrey, and What Women Want with Mel Gibson, the television shows on Nickelodeon, Kids Incorporated, and many national commercials. Specializing in the area of Tap dance, Julie has been an award-winning choreographer year after year, Julie's own choreography has been performed in the Pro Bowl, Hula Bowl and Macy's Day Parade and has won high honors on the state and national levels. Julie's goal is to train beautiful dancers that can dance anywhere in the world of dance and be proud of the quality of training they have received from the Staff at the Academy.